CONSTRUCTION
Start Actively Managing Risk
Connect your project sites, corporate office, and safety and risk management teams to unlock value from your risk management organization.
Trusted by leading Construction Companies: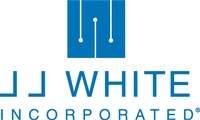 REACH YOUR RISK MANAGEMENT GOALS
Empower your teams to drive productivity and reduce the cost of risk with the technology platform built to deliver insight and results.

Drive Productivity & Insight
Streamline and connect your job sites, safety groups, risk operations team, and management with the Aclaimant platform. Mobile access provides real-time insights to construction workers and safety teams in the field and enhances the speed of incident submission improving lag time and claim duration.



Reduce Cost of Risk
Insurance and claims are significant drivers of cost in the construction industry. Aclaimant empowers teams to submit incidents in the field when they occur, decreasing claim cost and duration. Using a digitized risk management process lowers costs and drives up your insurability through reduced claim frequency and severity.

Empower your team
Providing a safe environment is core to attracting & retaining talent, allowing them to focus on serving customers instead of reacting to accidents. The Aclaimant platform helps promote a culture of safety at every level and at any job site. Using mobile-first modern technology with automation, managers can measure & enforce safety knowledge.
A SOLUTION BUILT FOR YOUR NEEDS

Project Inspection Checklist
Create digital checklists to ensure compliance with each project site. Ensure that you are identifying risks and managing corrective actions in real-time.

Digital observation program
Develop an observation program to reinforce safe behaviors at your project sites. Track progress by region to identify issues before they become claims.

Streamline reporting from every branch and project site
Create a foolproof digital and integrated incident reporting process. Pull key information from your Construction OS or HRIS to ensure data accuracy and drive best practices into the hands of your project managers/supervisor teams with ease.

Digital triage and claim submission from project sites to corporate offices
Ensure all follow-up processes are triggered and followed automatically and consistently. From investigations, corrective action, and statements to digital one-click claim submission to your carrier or TPA, it's all possible with Aclaimant.

Return to work management and OSHA
Manage RTW timelines inside of a single system. Track key dates on the return to work timeline. Create your OSHA logs with the click of a button and submit them electronically to OSHA.

Analyze claim performance dashboards and insights
Instantly safety, risk and claims performance across the business. Auto filter reports down to see and share performance across BU or branch and customers. Identify trends and problem areas more quickly.
Schedule a Demo
---
Learn how to improve the lives of construction workers, prioritize claim management and avoid business interruption with a RMIS built to deliver insights and results. Reach out to one of our experts to learn more about the Aclaimant platform.
THE PROVEN VALUE OF ACLAIMANT
ACLAIMANT FOR CONSTRUCTION
---
Aclaimant works with construction organizations to digitize their risk and safety strategies. Active Risk Management is a strategy of empowering your construction teams to more proactively manage risk by leveraging technology that is centralized, connected, scalable, and data-driven to deliver results such as 21.7% savings on worker's comp claim costs. Download a quick overview of our construction solution.
ACTIVE RISK MANAGEMENT E-BOOK
---
Learn to Transform Risk Waste into Opportunity. Most companies don't understand what Risk Waste is or how to measure it. Risk Waste is all the direct and indirect costs associated with managing risk within your organization. In this e-book, we expand on three areas: financial, productivity, and morale waste, in which your organization may be experiencing Risk Waste and how it's costing you.
RESOURCES


Construction Resources and Insights
Schedule a Demo
---
Everything starts with how you capture the most critical information. Unlimited users, mobile accessibility, configurable forms, task automation, AI widgets, and more to standardize and streamline your safety and risk management platforms.
When your process is consistent everything runs smoother. With Aclaimant you finally get a single source of truth for everyone from the customer site to the boardroom.