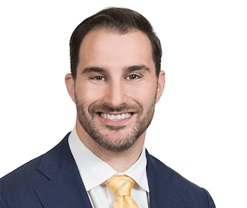 An often overlooked aspect of a successful workers' compensation program is a strategic partnership between the employer, TPA, and attorney. Open communication and early involvement amongst the counterparts is a critical component of claim investigation and strategy that can result in reduced claim frequency, reduced litigation frequency, and expense. It can also result in improved claim outcomes and perception amongst the bench.
In this webinar, Ross Goren, Esq., of Weber Gallagher discusses best practices for strategizing and streamlining investigations to help manage risk at the beginning of an investigation, and reduce cost as the claim progresses through litigation.


To view a recorded version of this webinar, complete the form and click VIEW NOW.