Aclaimant Insights
Equip your organization with artificial intelligence (AI) and machine learning (ML) tools to take your risk management and safety programs to the next level.
Measure while you manage.
Aclaimant insights seamlessly integrates
artificial intelligence (AI) and machine learning (ML) into your workflows to provide you with better decision-making ability in real-time. From prioritization assistance, risk flags, to key data highlights, Aclaimant Insights is designed to help teams drive results from our risk management and safety programs.
CLAIM COST AND DURATION INSIGHTS
Faster claims and cost forecasting.
Stop reacting to costly and lengthy claims, and hone your focus on incidents that are likely to become problems.
---
Enable your risk management team to increase their productivity with a tool that identifies claims that are anticipated to be costly or lengthy in duration. Our visual tool using artificial intelligence (AI) and machine learning (ML) illustrates the percentile likeliness for claims to be outside the expected range of cost or duration. From your most experienced risk manager to your newest risk analyst, our tool puts insights from thousands of data points into every team member's hands.
Our models compare industry standards and historical data to discover claims that are outliers to allow your team to instantly prioritize unusual or high-risk claims.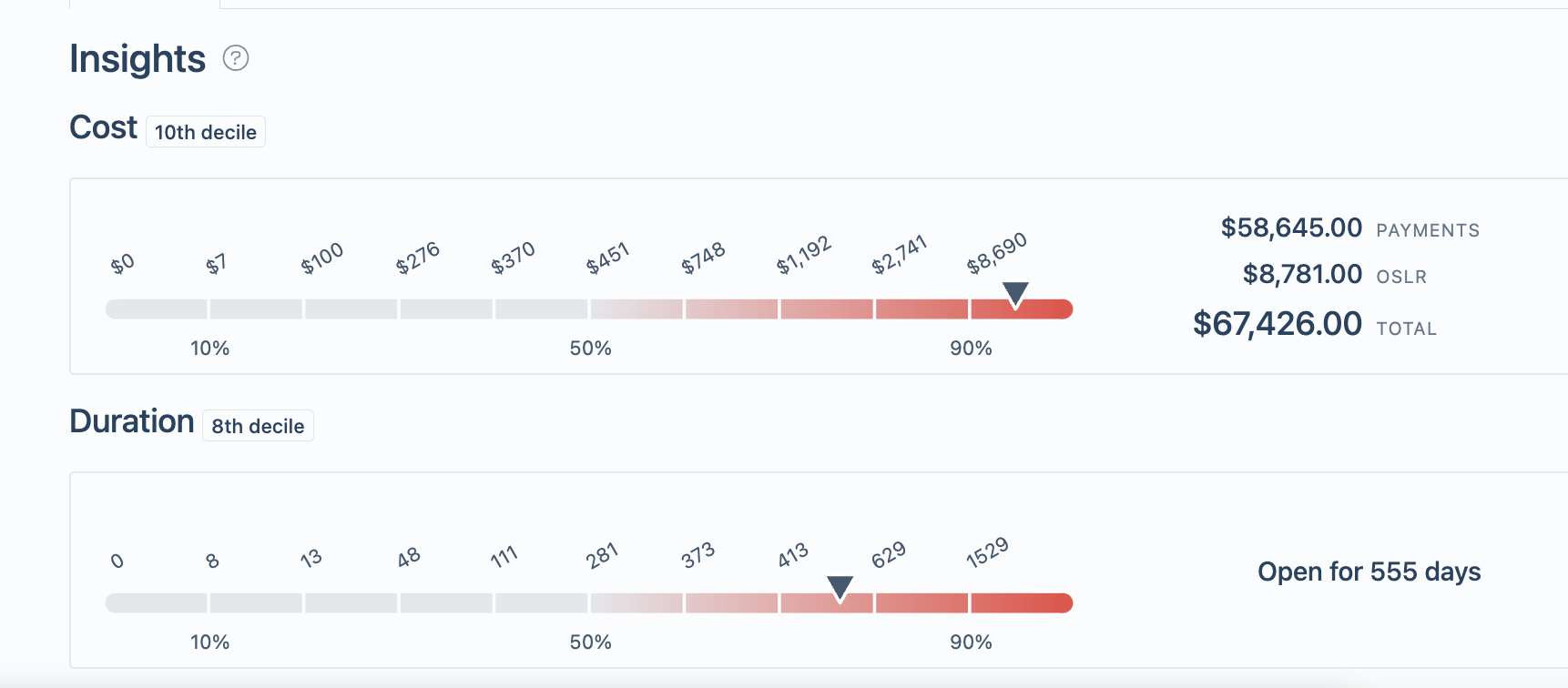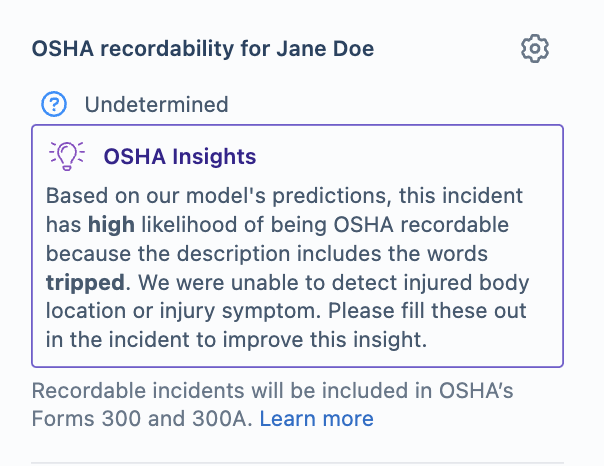 OSHA INSIGHTS
A roadmap to OSHA recordability.
Subtract subjectivity from your OSHA assessment process. Don't let recordable incidents slip through the cracks.
---
Never wonder again if you missed a recordable incident by using artificial intelligence (AI) and machine learning (ML), Aclaimant Insights help flag incidents likely to be OSHA recordable. Whether you've been doing OSHA for decades or days, Aclaimant analyzes every incident to simply surface if an incident is OSHA recordable with rationale flagged for you to review.
Using factors such as incident keyword frequency in our algorithm you get the added bonus of detecting reportable claims with additional documentation.
DUPLICATE DETECTION
Detect your duplicates
Duplicated data can muddy your business results and create unnecessary work for your team. Let us flag incidents and claims that are redundant so it doesn't cost you later.
---
Your team has enough on its plate without having to also deal with duplicated data. Speed up your team's response and push their focus from the most important claims. Use Aclaimant Insights to identify redundant incident report data, and increase your team's efficiency.
Aclaimant uses its artificial intelligence (AI) and machine learning (ML) models to analyze your data in the background, notifying you if an incident or a claim looks redundant so you can quickly compare and resolve it.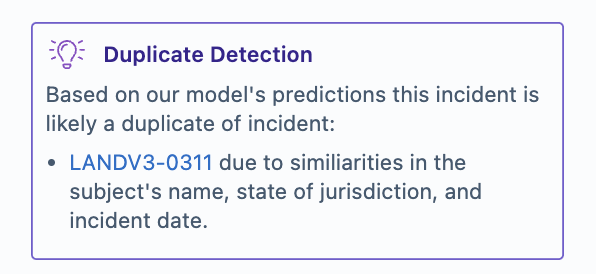 Schedule a Demo
Everything starts with how you capture the most critical information. Unlimited users, mobile accessibility, custom forms, task automation, AI widgets, and more to standardize and streamline your risk management and safety platform.
When your process is consistent everything runs smoother. With Aclaimant you finally get a single source of truth from the field to the boardroom.