The OSHA Season Guide, Part 6: Injury Tracking Integration
By Aclaimant
Nov 21, 2023
As Marni begins wrapping up her 2022 OSHA filing, she's pleased with how easy the Aclaimant platform has made exporting all of her 300, 300a, and 301 forms. What would have taken her hours before, was made simple with the push of a button. However, during a regular check in with the Aclaimant team, Marni's customer success manager, Georgia, mentions a new feature they launched this year. Not only can Marni generate all of the documentation for her OSHA filing, now she can submit directly to OSHA's Injury Tracking Application (ITA)!
Walking her through the process, the customer success manager shows Marni that the first step to unlocking this feature is signing up for access on the OSHA website. Next, Marni needs to connect with her IT department to set up an API token. "API token?" Marni asks, chuckling nervously.
"It's very simple," Georgia reassures her. "All they need to do is copy and paste some code into your Aclaimant account and you'll be all set up."
Next week, Marni and Georgia meet again to confirm that the submission went through. Delighted, Marni knows she can get started on the goals she's promised to leadership next year.
Integrations can be an important element for organizations when they select new technology partners. We've spoken before about the productivity enhancements that come when integrating with an HRIS system. At Aclaimant, we believe that continuing to build out integrations for the ease of our customers makes us the technology partner of choice.
We strive to make new connections, because we know that increasing productivity helps reduce burnout from manual tasks that can be automated. While productivity doesn't always have a direct financial impact, keeping and maintaining well trained staff does. It also has the benefit of freeing up teams responsible for OSHA to focus on projects that help reduce the chance of OSHA events in the future. A task, arguably more fulfilling than filling out dozens of OSHA forms.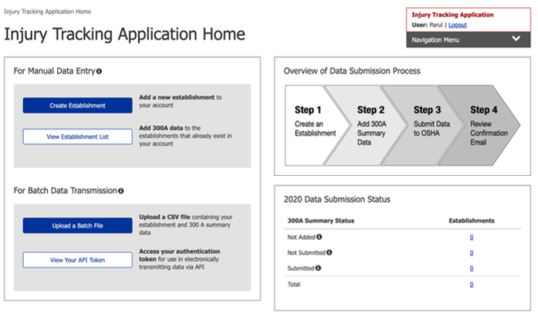 Breaking Down Siloes
While we can acknowledge the sometimes tenuous bonds between different departments and the differing priorities, that's why we strive to make integrating with ITA simple. Setting up an account with OSHA is something Marni can do herself, and installing an API token is as simple as copying and pasting a bit of text. We also provide customer support articles (like this one) that easily explains how to set up a connection between ITA and Aclaimant.
In Marni's story, because she is solely responsible for the OSHA filing, this takes an overwhelming project that could taken days if not weeks to complete, and turns it into a simple, repeatable process that can be reviewed in a couple of hours.