Aclaimant wins six Awards in G2 Summer 2023 Grid® Report, Relationship Index
By Aclaimant
Jun 16, 2023
Aclaimant is proud to announce that its risk management platform has achieved several awards by G2, the world's largest and most trusted software marketplace. These awards span four software categories including (1) Insurance Claims Management, (2) Environmental Health & Safety, (3) Occupational Health and Safety, and (4) Operational Risk Management. The recognitions were:
Best Support for the Insurance Claims Management Relationship Index
Easiest Doing Business With for Environmental Health & Safety (EHS) Relationship Index
Leader in Occupational Health & Safety (OHS)
High Performer in Environmental Health & Safety (EHS)
High Performer in Occupational Health & Safety (OHS)
High Performer in Operational Risk Management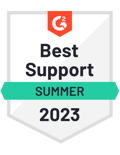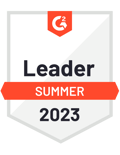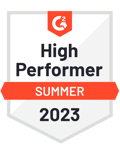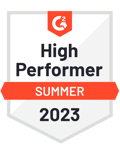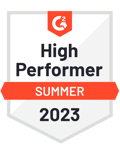 This recognition is based on the responses of real users for each of the Relationship Index and Grid® Report questions featured in the G2 review form.
"Aclaimant eliminates the paper trail of forms used to ensure compliance with health & safety," writes one reviewer. "In addition, leaders are able to view safety activities through the analytics."
The Relationship Index is based on ratings by business professionals. Aclaimant received 10 or more reviews and five responses for each of the relationship-related questions to qualify for inclusion in the Relationship Index.
Aclaimant achieved its Leader and High Performer status on the Grid® Report by receiving positive reviews, from verified users compared to similar products in the respective categories. For inclusion in the report a product must have received 10 or more reviews.
"Rankings on G2 reports are based on data provided to us by real software buyers," said Sara Rossio, Chief Product Officer at G2. "Potential buyers know they can trust these insights when researching and selecting software because they're rooted in vetted, verified, and authentic reviews."
Learn more about what real users have to say (or leave your own review of Aclaimant) on G2's Aclaimant review page!
About Aclaimant
Aclaimant is a leading risk management solutions company that helps businesses streamline excessive paperwork, reduce workplace incidents, and drive improved claim outcomes. Our platform empowers organizations to more actively manage their entire risk management process, from incident reporting to resolution, all in one place. With Aclaimant, businesses can identify and mitigate potential risks in real-time, track and analyze data to identify trends, and collaborate with their teams to implement effective risk management strategies in a variety of industries including insurance brokerage, construction, industrial staffing, and beyond.
Schedule a demo to learn more about Aclaimant, and to see the platform in action.
About G2
G2 is the world's largest and most trusted software marketplace. More than 80 million people annually — including employees at all of the Fortune 500 — use G2 to make smarter software decisions based on authentic peer reviews. Thousands of software and services companies of all sizes partner with G2 to build their reputation, manage their software spend, and grow their business – including Salesforce, HubSpot, Zoom, and Adobe. To learn more about where you go for software, visit www.g2.com and follow them on Twitter and LinkedIn.