Effectively utilize your workers' compensation data for cash-strapped teams to identify undervalued, overlooked "players" or resources. In this webinar, Ross Goren of Weber Gallagher and David Wald of Aclaimant will help you determine what claims should be settled first to avoid litigation, and how to improve litigation outcomes.
Ross Goren
Partner of Weber Gallagher – Speaker
Ross counsels businesses and insurance companies on managing workers' compensation risk and represents them in the course of workers' compensation litigation. Ross strives to reduce his clients' exposure and claim frequency by tailoring processes and strategies to manage and control all workers' compensation matters for the clients' respective industries. He uses innovative risk analysis and safety assessment processes to build an actionable plan that helps clients control exposure and settle matters for a fraction of the cost. In 2022, Ross was recognized by the publisher of the Pennsylvania edition of Super Lawyers magazine as a "Rising Star," an honor given to the top 2.5 percent of attorneys in the Commonwealth.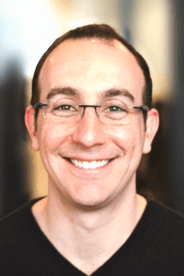 David Wald
CEO and Co-founder for Aclaimant – Moderator
David has experience with being a CEO for a start-up on both sides of the venture world. He started his career in venture as part of the deal team at Lightbank, and as an early employee, operator, and Director at the Lightbank and TCV backed dough.com. David launched Aclaimant in 2013 with two other co-founders in order to innovate technology in risk and safety management. In 2021 David won Business Insurance's Breakout Award.
To view the webinar, complete the form & click VIEW NOW.