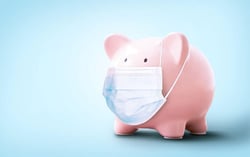 The COVID-19 pandemic triggered a massive downturn in leading stock indices and the value of investments within many retirement plans. As plan participants see the value of their holdings fall, fresh concerns may arise about whether plan sponsors are meeting their obligations.

In this webinar, Gary Saretsky of Saretsky Hart Michaels + Gould will explore the legal standards governing sponsored retirement plans, explain the concept of fiduciary liability, and describe the rights and duties of plan sponsors and participants.
To view the recorded version of the webinar and download the presentation, complete the form and click VIEW NOW.