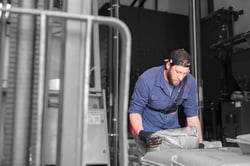 Safety wearables are a new category, but when properly implemented can unlock a world of opportunities for proactive safety managers. Teams can improve their observational reach, track progress against objective safety metrics, and create transparency in the level of risk associated with each job type.

In this webinar from StrongArm Technologies, Bennett Mayrock will discuss how wearables can drive strong results, and how the technology could support organizations' injury reduction efforts.
To view the recorded version of the webinar and download the presentation, complete the form and click VIEW NOW.