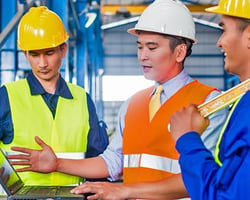 Change can be difficult, and sustaining change can be an even bigger challenge. So, how can you set yourself up for a successful continuous improvement program from the beginning?
In this webinar from UHY Consulting, Cory McNeley will discuss building a culture of continuous improvement while instilling employee passion and ownership from the beginning to sustain change.
To view the recorded version of the webinar and download the presentation, complete the form and click VIEW NOW.