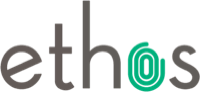 The many events of 2020 have taught us that diversity, equity, and inclusion are not business "nice-to-haves." Nor are these check-the-box initiatives. Rather, they are critical to business success, a healthy workplace culture, and meeting the expectations of employees and customers alike.

During this webinar, Alida will cover DEI topics including:
- Understanding social identity and how it ties into a company's structure and culture;
- The meaning of "covering" and "passing"; and
- How to be proactive rather than reactive in real-world situations.

Ethos' mission is to create the conditions for everyone to thrive at work by helping companies build incredible and incredibly diverse company cultures.

By helping organizations and the people inside them understand their relationships with power, how to use their power responsibly, and how to share their power, Ethos helps create the conditions for everyone to thrive at work.


Presented by Alida Miranda-Wolff, CEO and Founder of Ethos and Michael Schultz, co-founder of Aclaimant.
To view the recorded version of the webinar, complete the form and click VIEW NOW.