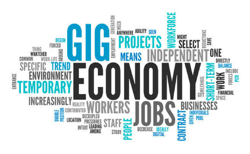 With the enormous upheaval of business models over the past few months, the way workers interact with companies has fundamentally changed. But, the rules governing employment and the "gig economy" have not.

Hosted by Jennifer Spicher and Rob Cruz of TalentWave, this webinar will put the new world of work into perspective, giving practical advice on how to obtain the talent you need without inadvertently assuming undue risk.
To view the recorded version of the webinar and download the presentation, complete the form and click VIEW NOW.