This presentation looks at claim handling and litigation strategy for trucking accidents involving dash-camera video. We will discuss how to address inward and outward cameras, amplifying and/or mitigating the video, and ways to limit "exposure" so hearing that there is video doesn't make you "shutter."
Patrick Downey
Partner of Weber Gallagher – Speaker
Patrick defends commercial motor vehicle companies and their insurers in state and federal courts involving commercial transportation, contracts, cargo claims, trucking liability defense, personal injury, and premises liability. Patrick represents multinational package delivery companies through all phases of the litigation process including jury trial. He defends his clients against personal injury, breach of contract, and insurance coverage claims.
Katherine Tenzinger
Partner of Weber Gallagher – Speaker
Katherine defends commercial transportation companies, their insurers, drivers, and brokers in state and federal courts in Pennsylvania and New Jersey. Katherine represents national motor carriers and their drivers in the full spectrum of possible liability claims from the trucking industry. She handles matters involving accident-related claims alleging personal injury, catastrophic loss, property damage, & cargo liability claims.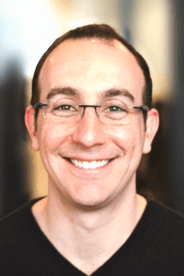 David Wald
CEO and Co-founder for Aclaimant – Moderator
David has experience with being a CEO for a start-up on both sides of the venture world. He started his career in venture as part of the deal team at Lightbank, and as an early employee, operator, and Director at the Lightbank and TCV backed dough.com. David launched Aclaimant in 2013 with two other co-founders in order to innovate technology in risk and safety management. In 2021 David won Business Insurance's Breakout Award.
To view the webinar, complete the form and click SUBMIT.