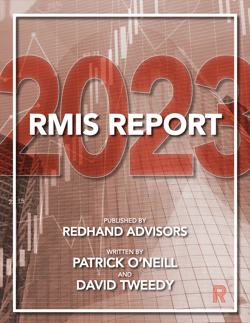 We are excited to announce Aclaimant's first-time feature has in the 2023 RMIS Report from Redhand Advisors!
As organizations strive to keep up with increasing complexity in risk management, finding and investing in digital solutions that empowers your team to be more strategic and efficient is more crucial now than ever.
Redhand Advisors' 2023 RMIS Report explores the lay of the land for digital risk solution market as it stands today, while looking at where it is heading in the future.
Featured among the Report's solution profiles is Aclaimant's Active Risk Management platform. With flexibility and ease-of-use being major factors in how companies select their solutions, the report lay lays out how we meet the challenge today, what new innovations we've built recently, and where we're going next in the world of cutting-edge RMIS technology.
To learn more about the present and future of Aclaimant as a whole, and to get a taste for the state of RMIS in 2023, complete the form to the right and click SUBMIT.