Why I Joined Aclaimant - Gary Pearce
By Gary Pearce
Aug 07, 2019
Risk management technologies offer capabilities we could hardly have imagined only a decade ago. Whether it is a traditional risk management information system or a more specialized platform such as for travel risk, trade sanctions, vetting counter-parties, or governance, risk and compliance management, there is probably a solution out there.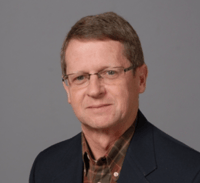 But, they aren't being adopted nearly as broadly as they could be. They are expensive, complex, sometimes difficult to learn, and difficult to integrate with the customer's own systems. More often than not, they don't directly address workflow inefficiencies and tend to focus on things that have already happened.
I admire how Aclaimant uses technology as part of a broader system to make things easier, improve processes and truly make it not just possible but practical for organizations to manage risk in ways that were not feasible until now.
I'm joining a remarkably skilled and dedicated team as its Chief Risk Architect. What I think I can add is my decades of experience in the trenches of daily risk management, including trying to collaborate with other functions, living in the real world of ensuring that technology is more a benefit than a burden, approaching needs from the perspective of ruthless practicality, communicating with executive management and board members, and bringing insight into the particular needs of a number of businesses.
Risk management is getting more complex and it's a different game than even a few years ago. You have profound new risks to deal with, mostly driven by technology and its consequences. Collaboration, adaptability and the ability to quickly change course will be far more important than prescribed solutions or incremental improvement in existing capabilities. The package needs to be far more than just a technology tool, and it must be usable by generalists.
What inspires me about Aclaimant is that it checks all these boxes. I think our biggest challenge is to help customers see things in a new way, to better recognize opportunities through different ways of solving challenges that they didn't always even know they had. In a world where organizations face an ever-growing spectrum of risks yet must find ways to control costs, there's no better time for Aclaimant.